Women Impacting Mason-Deerfield

MEET OUR SPEAKER & MODERATOR
The November event will feature Patsy Knopf, a distiguished woman in the manufacturing field. She will share her personal and professional journey, offering invaluable advice on overcoming challenges and achieving success. The event will be moderated by Christine McCormick with Mason City Schools. We encourage men and women to attend this inspiring event.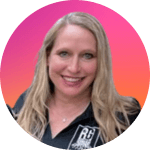 Patsy Knopf
CEO
Rooted Grounds Coffee Co.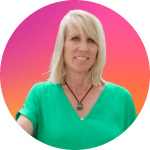 Christine McCormick
Innovative Systems Officer
Mason City Schools
Gain Valuable Insights
Learn from prominent leaders experiences, strategies, and perspectives, which can be applied to your professional journey.
Connections Building
Interact with like-minded individuals, expand your network, and potentially find collaborators who can support your career growth.
Empowerment & Inspiration
Listen to the success stories and challenges overcome by accomplished women leaders and create positive impact in your spheres of influence.
Personal Growth
Aquire knowledge, skills, and resources that can be applied to advance your career and make a difference in the Mason-Deerfield community.
The Women Impacting Mason-Deerfield Speaker Series was created to inspire the business community with energizing stories. The event will provide an opportunity for men and women to connect with each other and gain insights from the experiences of prominent women leaders who are influencing the future of the MADE region.
Attendees of the event will have a unique opportunity to network and engage in a Q&A session with the speaker or panelists. This interaction will allow participants to delve deeper into the experiences and perspectives of these influential leaders. Moreover, attendees will be able to participate in small group discussions centered around topics such as leadership, entrepreneurship, and community involvement. These discussions will encourage collaboration and the sharing of ideas among like-minded individuals.
Overall, the Women Impacting Mason-Deerfield Leadership Series aims to inspire, connect, and empower the business community. By providing a platform for prominent women leaders to share their stories, insights, and vision, the event seeks to foster a supportive environment that encourages all to reach their full potential and make a positive impact in their own spheres of influence.
MADE HUB FOR MFG
757 Reading Road
NOVEMBER 1, 2023
8:00 - 9:30 a.m.
50 AVAILABLE SEATS
Register before it's too late!
AMAZING SPEAKERS
Don't miss it
THANK YOU TO OUR EVENT SPONSORS
Interested in sponsoring our Women Impacting Mason-Deerfield Speaker Series? Learn about our various opportunities, ranging from $250 - $6,000, here.