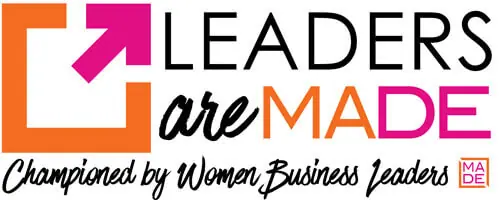 More than fifty percent of Mason-Deerfield's workforce is comprised of talented female professionals. We are committed to inspiring, influencing and championing women of the Mason Deerfield Chamber as they grow in their leadership roles. We seek to equip each Leaders are MADE participant in the four core competencies of self-management, effective communication, leadership capacity and business acumen, as we believe these women will help maximize local talent and continue to propel the success of our region. This distinct program provides emerging female professionals with the opportunity to enhance their leadership skills and develop professional networks that will serve them throughout their careers.
How do I sign up for the 2022 program?
Enrollment is open until May 31, 2022, with the 2022 program beginning in August. The cost of participation is $999 for the eleven-month program.
The Leaders are MADE participant:
Must be a member in good standing with the Mason Deerfield Chamber
Have the Participant Information Form filled out completely and submitted
Pay the $999 program fee
Applications received between programs will be added to a wait list until the next program start. Check out the information packet to learn more about the program and the monthly modules. If are you interested in participating in the program or have questions, contact Stephanie Chelf, Programs & Member Services Manager, at (513) 336-0125 for more information.